Sun sparkling off tropical waters. Adventure. Relaxation. World-Class Cuisine. Time… to just "be" – or to explore!
This is more than "just" a vacation… it's more than "just" continuing education. It's a beautifully balanced experience to nurture all of who you are: the playful adventurer AND the passionate professional!
Expand your play therapy skills and immerse yourself in pleasure, play, rest and connection while onboard the world-famous Norwegian Cruise Lines as we playfully learn and sail our way through the week.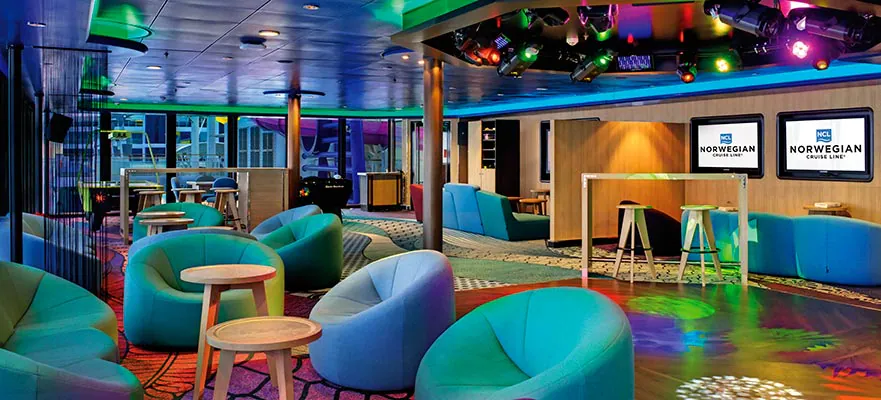 Rest. Relax. Breathe. Be. Play. Learn. Grow.
From Grand Cayman to Cozumel, each day brings a new paradise to explore. Dive into the crystal-clear waters, snorkel alongside colorful marine life, or simply bask in the sun on powdery white-sand beaches as the ship visits 5 ports in 5 countries/territories.
Learn from a renowned leader in play therapy, Carmen-Jimenez-Pride, LCSW, RPT-STM, Internal Family Systems therapist and clinical consultant, and founder and Executive Director of Outspoken Counseling and Consulting.
Encounter islands rich in history and culture. Savor the delectable fusion of flavors in local cuisines, dance to the rhythmic beats of Caribbean music, and learn about the captivating tales that have shaped these vibrant communities.
Engage in thought-provoking discussions with renowned experts and fellow professionals, exchanging ideas and co-creating novel approaches to address complex mental health issues through play.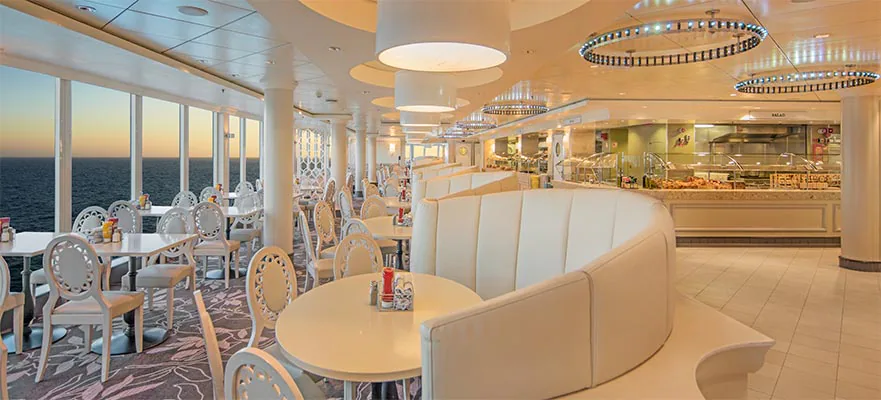 Savor the sunsets from the deck, lounge by the pool with a tropical drink in hand, and connect with other passionate professionals.
Earn all of the in-person CEs you need for one renewal cycle for the RPT/S credential.
Take advantage of the ship's world-class amenities. Pamper yourself with a spa day, enjoy a dip in the pool overlooking the endless horizon, or try your luck at the onboard casino.
Hone your play therapy skills with Play Therapy on the High Seas on "at-sea" days so you don't miss one minute of fun and adventure on land!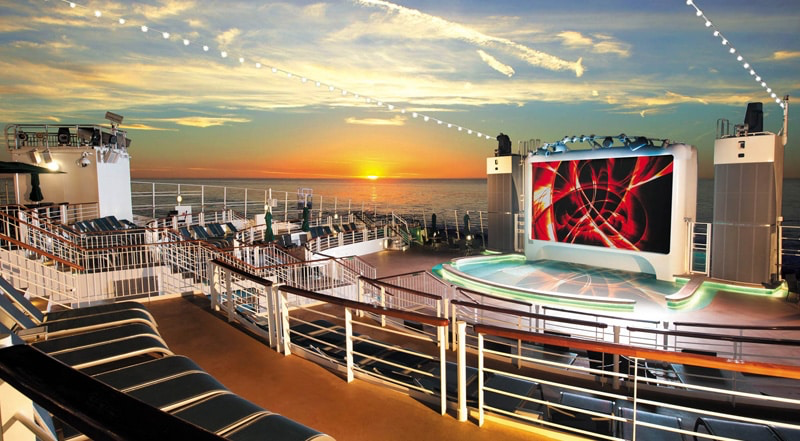 Benefits
As a play therapist, you know how important self-care, rest, relaxation and even joy is to your emotional, mental and physical well-being. And yet, we bet it's been a hot minute since you've immersed yourself in a whole week of self-care – with the added bonus of 12 continuing education credits, which is what makes Play Therapy on the High Seas so special!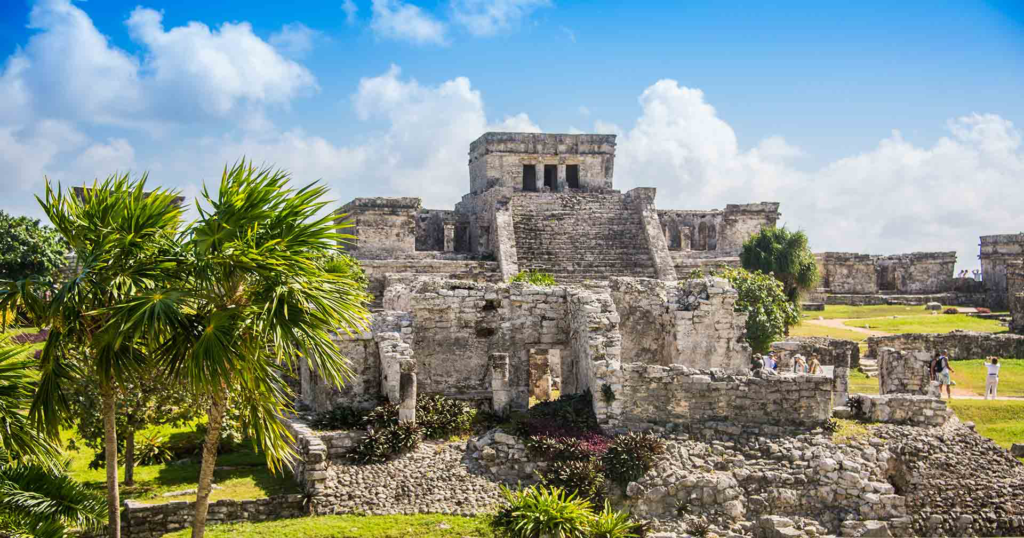 Take that vacation you've been "meaning" to schedule!
Learn from experienced leaders in the field of Play Therapy (keep scrolling to learn more about Carmen, Nancy and Julie).
Earn 12 continuing education credits toward your RPT credential or RPT/RPT-S renewal, with the added bonus of possible qualifying CEs for your state license (Licensed professionals should contact their regulatory board to determine course approval… see details about continuing education credit here)
Network – and play! – with other play therapists as you learn about Internal Family Systems and Play Therapy from a renowned leader in the field of play therapy, Carmen Jimenez-Pride!
Bring your family, your bestie or your significant other with you – there's plenty for them to do onboard the ship while you're learning!
Spend the days at sea honing your play therapy skills, up-leveling your supervision, and knocking out those pesky ethics CE's well before your license renewal is due (imagine how smug you'll feel when your colleagues are scrambling at the last minute!)
Play Therapy on the High Seas
Get ready to embark on an exhilarating journey into the realm of play and its transformative power!
Our dynamic and innovative curriculum is designed to reignite your passion for play therapy while equipping you with the latest techniques and insights in the field – set against the backdrop of a tropical paradise.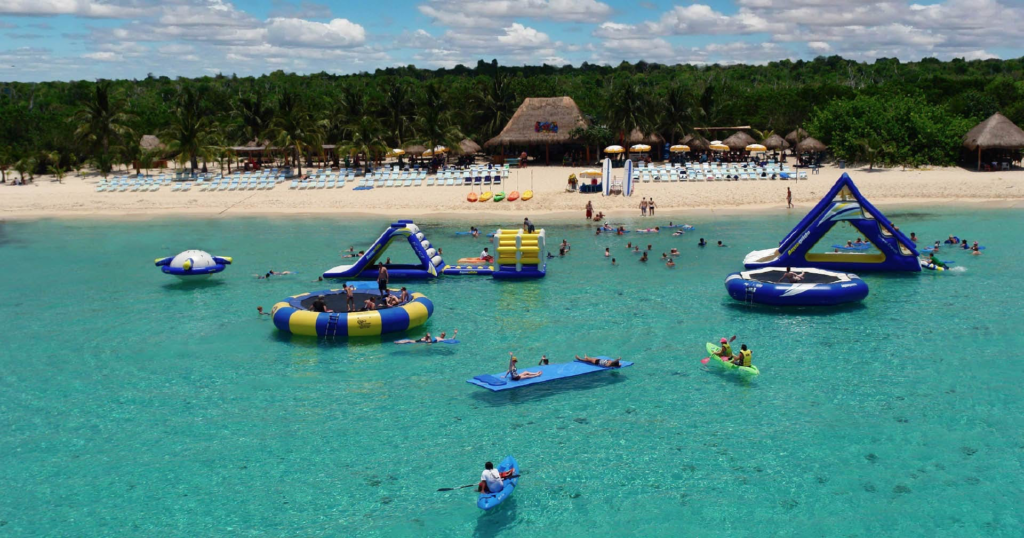 Embark on a voyage of discovery, led by expert mentors who breathe life into the art of play therapy. You'll explore theories and techniques that empower you to connect with clients on a profound level, unraveling their emotions and struggles through the language of play.
Earn 12 APT-approved continuing education credits while the ship sails to its ports of call.
Cruise & Accommodations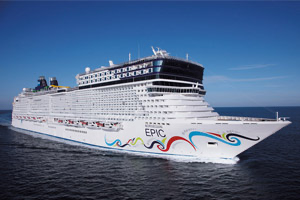 Welcome aboard the ultimate escape to paradise – a Caribbean cruise that will sweep you away to a world of sun-kissed beaches, turquoise waters, and vibrant island cultures. Get ready to experience the epitome of luxury and relaxation as you set sail on this dreamy voyage through breathtaking Caribbean waters.
Even better, you book the cruise experience you desire (and that best fits your budget) by booking the cruise separately from the Play Therapy on the High Seas experience.
Want to travel solo?? No problem!
Want to bring your friend/partner?? No problem!
Want to bring the whole fam-damily?? No problem!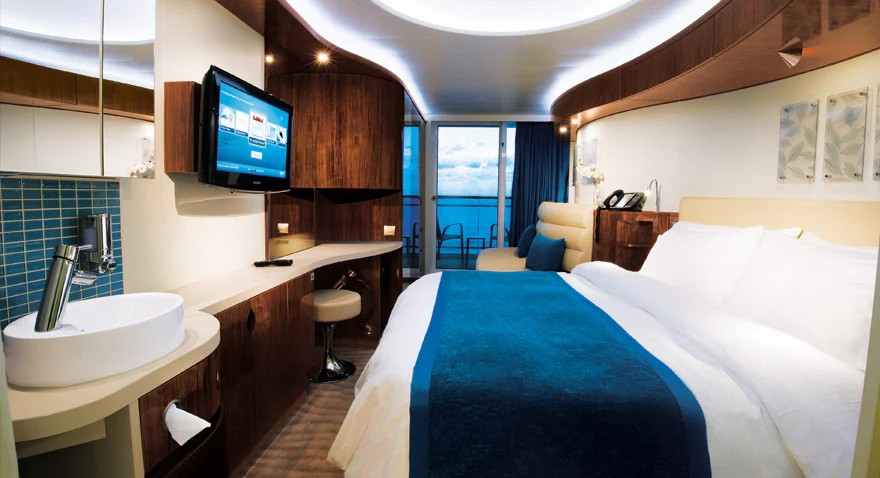 YOU get to choose your cruising experience – and bring whoever you desire along with you for the fun! With countless entertainment options and gourmet dining experiences, you'll be spoiled for choice. Additionally, by being part of our group, you get a discount on the already low price of the cruise!
Explore five ports and five countries/territories during this seven-day Caribbean cruise departing from Port Canaveral, Florida.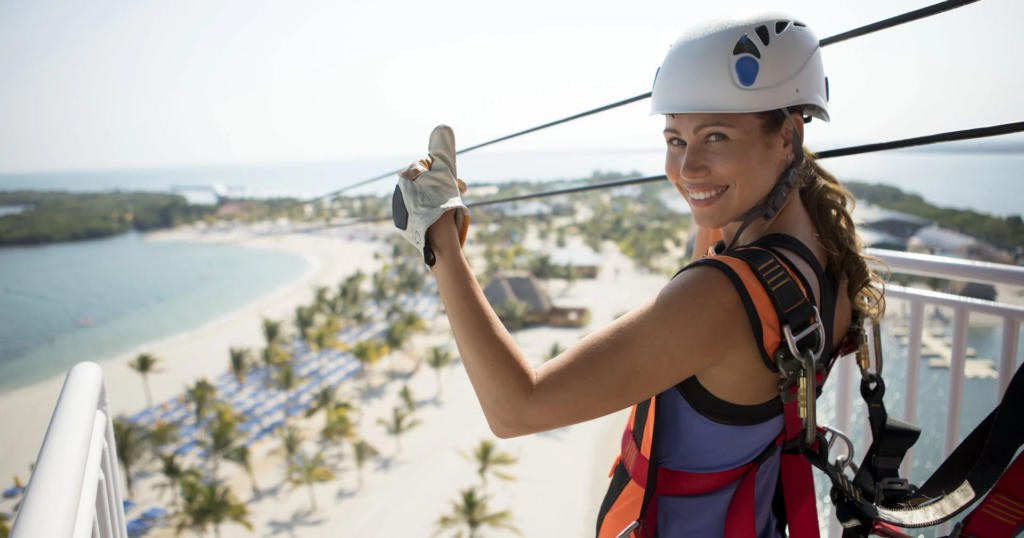 Ready to book your dream "work-cation"??
Play Therapy on the High Seas
A nonrefundable deposit of only $99 reserves your spot for Play Therapy on the High Seas! Space is limited so email us to reserve your spot TODAY!
EARLY BIRD investment is only $599!*  That's 12 in-person, APT-approved, NBCC, and ASWB/ACE Continuing Education credits for only $599 (early-bird rate)!
After July 31, 2024, the investment price increases to only $799 (must be paid in full by December 31, 2024).
*Must be paid in full by July 31, 2024, to receive the Early Bird rate of $599. Need a payment plan?? Contact Julie at [email protected] to make arrangements.   
NOTE: YOU ARE RESPONSIBLE FOR BOOKING AND PAYING FOR YOUR ACCOMMODATIONS ON THE CRUISE SEPARATELY FROM THE PLAYFUL LEARNING AT SEA EXPERIENCE.
Once you've paid your $99 deposit for Play Therapy on the High Seas, we'll provide you the booking information for the 7-Day Cruise to the Caribbean with Norwegian Cruise Lines leaving Port Canaveral on Saturday, February 15, 2025. 
Featured Presenter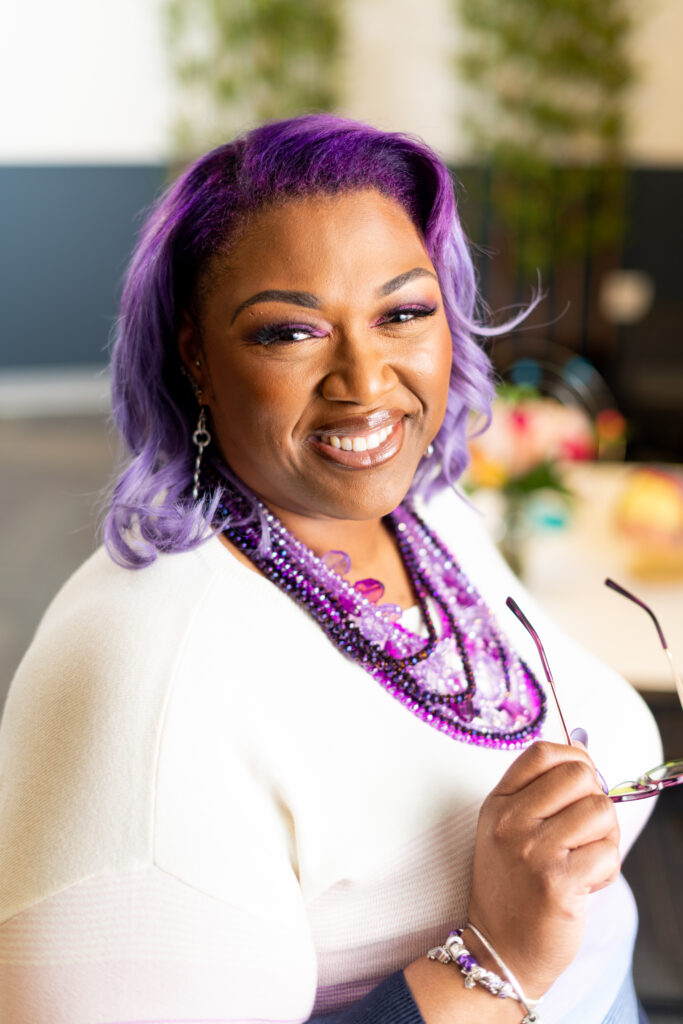 Carmen Jimenez-Pride is the founder, and Executive Director of Outspoken Counseling and Consulting. She is a Licensed Clinical Social Worker, Registered Play Therapist-SupervisorTM, Certified EMDR Therapist, Internal Family Systems Therapist, IFS clinical consultant and IFS Assistant Trainer, Registered Yoga Teacher, Registered Children Yoga Teacher and a Certified Daring Way™ Facilitator. She is also a certified LEGO® Serious Play® Facilitator and International Credentialed Sandtray Therapist.
Carmen is the developer of Diversity in Play Therapy Inc.; and creator/organizer of the Diversity in Play Therapy Summit. She is the 2021 Association for Play Therapy Emerging Leader award winner and President of the South Carolina Association for Play Therapy.
Carmen received her Bachelor of Social Work with a certificate in Child Protective Services from Benedict College. She was then accepted into the advanced standing program at the University of South Carolina earning a Master of Social Work with a focus on communities and organizations. Carmen's passion is youth/ children, and she has dedicated herself not only to enriching the lives of children, but also providing the tools and curriculum for clinicians to ensure her goal to reach others has an even farther span in society.
Carmen is experienced in clinical treatment of children, adolescents and adults with culturally diverse backgrounds addressing a wide range of concerns. Carmen's career in the mental health field spans more than 15 years.
Carmen has extensive training in sandtray, play therapy, EMDR, Brainspotting, AUTplay Therapy, Internal Family Systems and Adlerian Play Therapy.
Her experience as a therapist, consultant, trainer, educator, coach and author encompass Carmen's approach to practice, which is "Together We Will Grow".
Hosts & Co-Presenters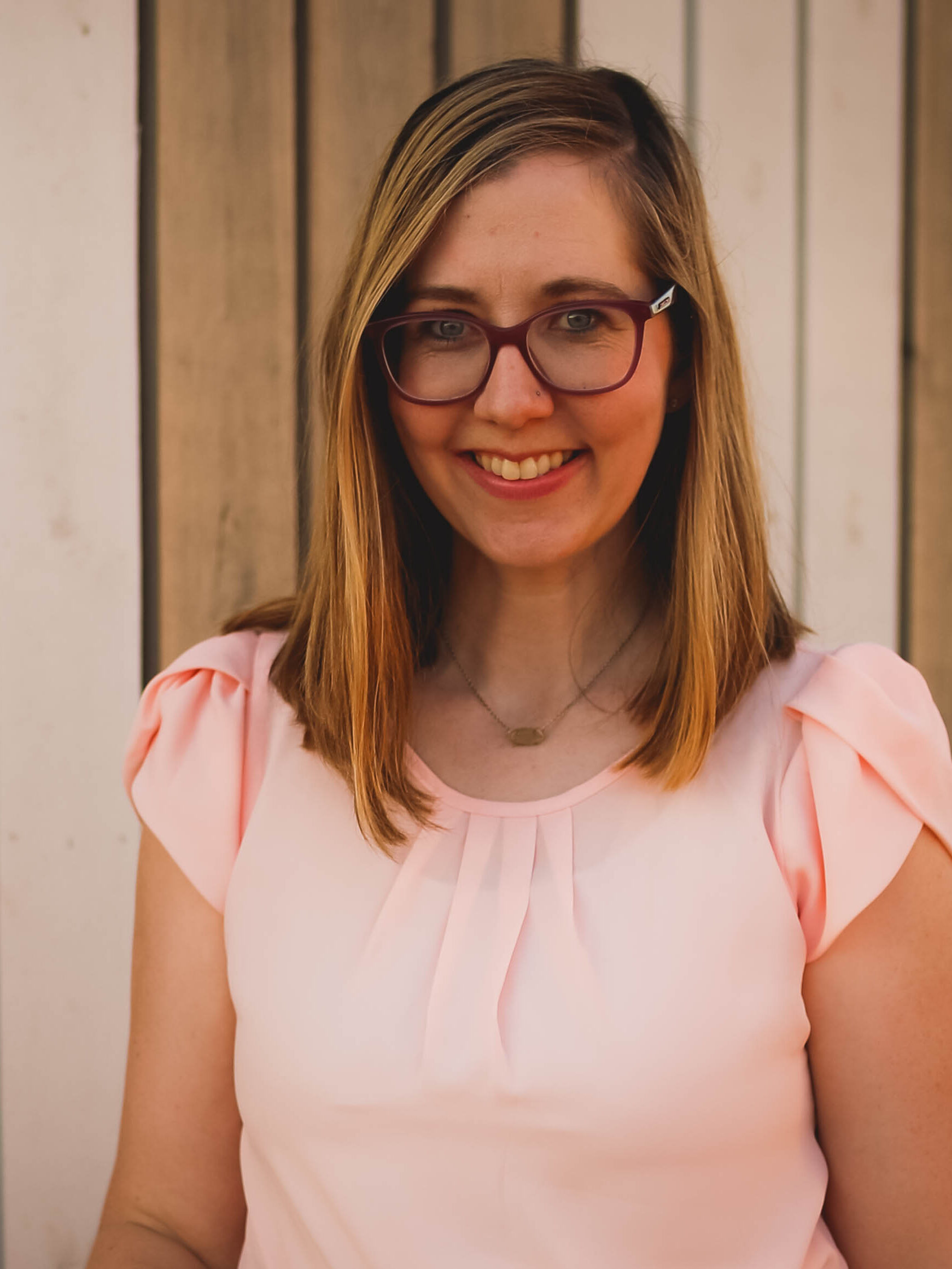 Nancy Rumley Soliz, MS, LMFT, RPT-STM, is a graduate of Kansas State University with a Master's degree in Family Studies and Human Services after receiving her Bachelor of Science from Oklahoma State University in Family Relations and Child Development. She earned her Marriage and Family Therapist license and became a licensure supervisor for Marriage and Family Therapists in April of 2013. Nancy is also a Registered Play Therapist-SupervisorTM.
Nancy is currently in private practice in northwest Oklahoma City with the Family Solutions Counseling group. She has previous experience in school and home settings as a contract provider with Family and Children's Consultants' Inc. in the Oklahoma City area. As a result of her interest in trauma and attachment issues, Nancy worked as the Director of Social Services and therapist at The Bair Foundation in Oklahoma City as well as with military families in Ft. Riley, Kansas.
Nancy is an Eye Movement Desensitization and Reprocessing (EMDR) Consultant. Nancy is the only Certified Theraplay ® Practitioner in the State of Oklahoma. Theraplay® is an evidenced-based therapy that involves the caregiver-child relationship. Nancy served as a board member for The Oklahoma Association for Play Therapy, and served as President from 2016-2019. She is currently serving as Vice President for the Theraplay Training Institute international board of directors. Additionally, Nancy co-owns Oklahoma Play Therapy Training Institute, a training facility for therapists interested in learning more about play therapy. Outside of work, Nancy enjoys spending time in the National and State Parks camping with her family.
---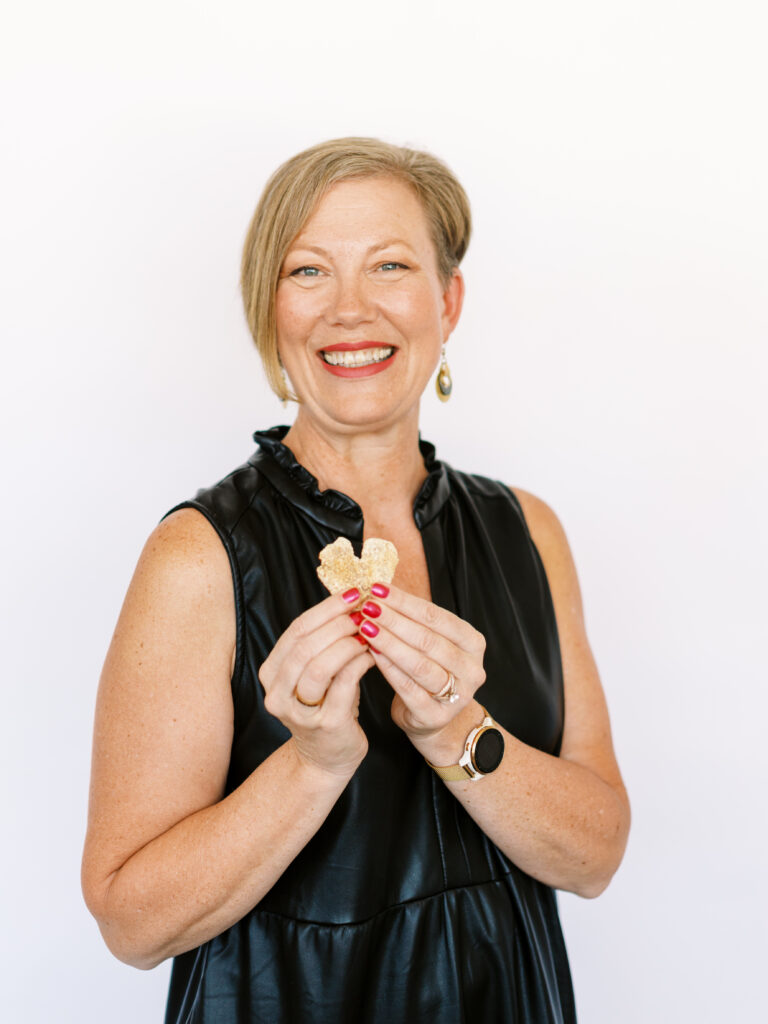 Julie Reising, LMFT, RPT-STM is a Licensed Marital and Family Therapist, Oklahoma-approved LMFT Supervisor, a Registered Play Therapist-SupervisorTM, and a Mindset and Empowerment Life Coach.
Having practiced in the family therapy and play therapy fields for over two decades, Julie embraces the therapeutic process and play therapy with clients of all ages. Her integrative approach to helping clients live their best lives can best be summed up in her tagline words: compassion, hope, transformation.
Julie embraces a "lifelong learner" approach to her work and continually nurtures and hones her skills to provide the best experience possible to clients and supervisees alike. Julie has served on the board for the Oklahoma Association for Marriage and Family Therapy, and currently serves as President of the Oklahoma branch of the Association for Play Therapy (OKAPT). Julie holds an adjunct faculty position in the MFT graduate program at Oklahoma Baptist University. As a life coach, Julie leads retreats to help female entrepreneurs and executives up-level their personal, spiritual and professional lives.
Julie is always excited for the opportunity to inspire others by sharing her expertise and experience through speaking and writing.
Julie is an empty-nester who has been married to the love of her life for just about forever and has two young adult children she adores. When she's not working, you can find Julie embracing her own brand of amazing by traveling, running half marathons, fishing, scuba diving, or playing with her beloved granddaughter. Julie's happy place is in, on or by water.
Earning Continuing Education Credits through Play Therapy on the High Seas
All 12 Continuing Education credits earned through the Play Therapy on the High Seas experience qualify for APT, NBCC & ASWB/ACE continuing education credits.
Oklahoma Play Therapy Institute is an Association for Play Therapy Approved Provider #17-491, OK State Board for Licensed Social Workers Approved Provider CEP#20231016 and OK BBHL Approved Provider.
Outspoken Counseling and Consulting Services has been approved by NBCC as an Approved Continuing Education Provider, ACEP No. 7090. Programs that do not qualify for NBCC credit are clearly identified.
Outspoken Counseling and Consulting Services is solely responsible for all aspects of the programs.
Outspoken Counseling and Consulting LLC, #1763, is approved to offer social work
continuing education by the Association of Social Work Boards (ASWB) Approved Continuing Education (ACE) program.
Organizations, not individual courses, are approved as ACE providers. State and provincial regulatory boards have the final authority to determine whether an individual course may be accepted for continuing education credit. Outspoken Counseling and Consulting LLC maintains responsibility for this course. ACE provider approval period: 02/23/2021 – 02/23/2024 (this will be updated before 2025). Social workers completing this course receive 6 continuing education credits.
**Check with your licensing board to see how the 12 CEs provided through Play Therapy on the High Seas may qualify for your state license!**
Cancellation Policy and Terms & Conditions
In the event you have to cancel for any reason before February 28, 2024, your deposit will be fully refundable for the Play Therapy on the High Seas CE event minus a $20 administration fee. If you cancel by August 31, 2024, 50% of the paid fees will be refunded.  No fees will be refunded after September 1, 2024.  If for any reason this CE event has to be canceled by the hosts, all funds paid for the CE event will be fully refunded. 
Cancellations must be submitted in writing to [email protected]
The cruise line operates separately and has their own policy for cancellations.
View the cruise line cancellation policy here
There are no known conflicts of interest for this training.
Play Therapy on the High Seas co-hosts Nancy Soliz and Julie Reising have no part in the financial agreement between you (the participant) and Norwegian Cruise Lines.
If the event must be cancelled on the part of Play Therapy on the High Seas, Nancy Soliz and Julie Reising hold no financial responsibility for changes to airfare, cruise reservations and other miscellaneous charges.
What's Not Included
Travel to/from Port Canaveral is not included in the Playful Learning At Sea experience. You must book your own travel to the departure/return port of Port Canaveral, Florida.
Cruise Accommodations are not included in the investment for Play Therapy on the High Seas. YOU MUST BOOK AND PAY FOR YOUR CRUISE SEPARATELY from the Play Therapy on the High Seas experience. When you pay your $99 deposit for Play Therapy on the High Seas, we will provide you with a special link to book and pay for your cruise accommodations. 
Additional costs for airfare, excursions, souvenirs, etc. are also not included. The $799 ($599 early bird rate) investment includes continuing education credits ONLY.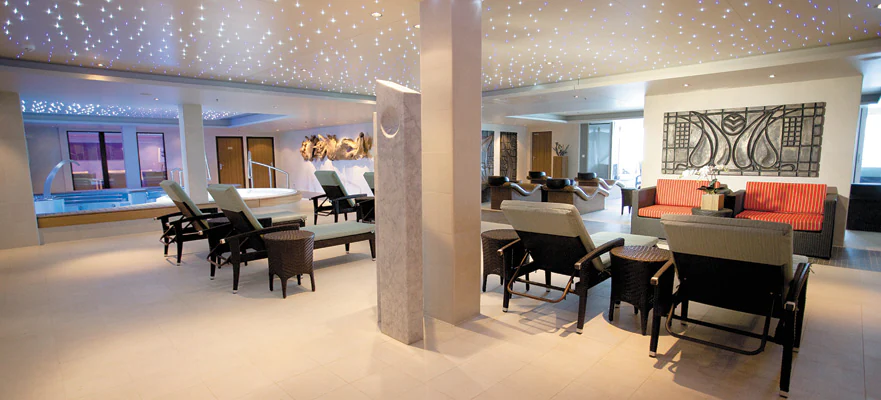 Presentation Topics and Learning Objectives
Engaging the Child's Protective System: Internal Family Systems and Play Therapy (6 CEs)
Featured Presenter: Carmen Jimenez-Pride, LCSW, RPT-STM
Imagine having the skills to address the impact of a child's traumatic experiences, by increasing emotional awareness and decreasing reactive behaviors. Children are exposed to experiences such as abuse, neglect, racial trauma, mass shootings, sexual identity issues, and other traumatic experiences. A child's experiences may have a greater impact on their internal system and cause parts to hold pain, shame, fear, and trauma.
With the combination of the non-phase treatment approach of Internal Family Systems (IFS) an innovative and transformative model that emphasizes the natural multiplicity of the mind, and looking at the system in parts, with the assumption that there are no bad parts and parts are in roles to protect hurt and traumatized parts and Play Therapy, a creative approach to create a space for the child to have the ability to express their feelings and resolve conflicts through creative therapeutic interventions, expressive arts with the foundation of the therapeutic powers of play. With the powerful use of play and IFS children will now have the opportunity to learn the various parts that make them who they are, express the feelings and beliefs of their parts, and gain knowledge that others have parts as well – in a creative way.
Carmen will teach us the therapeutic powers of play to facilitate communication, foster emotional wellness, enhance social relationships, and increase personal strength by utilizing the steps of the Internal Family Systems model. This workshop will focus on targeting a child's protective system to decrease negative thoughts and problematic behaviors.
Learning Objectives:
Describe the core concepts of the Internal Family Systems model
Discuss the therapeutic benefits of play therapy.
Analyze the different types of parts within the child's internal system: managers, firefighters and exiles
Describe and discuss the therapeutic powers of play therapy to improve client outcomes during therapeutic services.
Discuss the goals of a child's misbehavior.
Analyze the role and needs of the provider when facing challenges with children engaging in Internal Family Systems in the play therapy setting.
A Playful Approach to Ethics in Play Therapy (3 CEs)
This 3 hour ethics course will explore ways to think about ethics in play therapy as we dive into tough case examples.  Working with a child population often calls for clinicians to think through complex ethical dilemmas.  This course will conceptualize ethical decision models and apply them to working with children and families.  We get it, ethics talks can be about as exciting as watching paint dry, but this course is designed to be anything but dull! We're infusing playfulness and creativity into the mix to create an unforgettable learning experience with real-world applicability.
Learning Objectives:
Describe 1 or more ways to utilize an ethical decision model in play therapy cases.
Describe 1 or more personal self-care routine(s) that you will implement daily, weekly, monthly, and yearly.
Describe 1 or more ways you can create your intake paperwork as a play therapist to adhere to ethical standards and cultural considerations.
Utilize case vignettes to conceptualize ethical issues that may arise specifically in play therapy as a clinician.
A Playful Approach to Supervision in Play Therapy (3 CEs)
We'll take a deep dive into applying creative play therapy supervision interventions (including sand tray) and person-of-the-therapist/supervisor work in the play therapy supervisory relationship. Supervision models, cultural humility, and exploring your own supervision experiences will provide the framework for meaningful conversation to expand your creativity and skills as a play therapist supervisor.
Learning Objectives:
Learn to apply Person of The Therapist (POTT) work and cultural humility to the clinical play therapy supervision relationship
Learn at least 3 play therapy clinical supervision intervention methods
Identify supervisor's areas of focus and roles within play therapy supervision
Review and discuss play therapy supervisor's responsibility to supervisee and client welfare
FAQs
If I've paid my $99 deposit to reserve my spot in Play Therapy on the High Seas, is my cruise automatically booked?
You must reserve and pay for your cruise experience directly with Norwegian Cruise Lines. This can be done for a deposit of only $250 (you can create a payment plan with Norwegian), allowing all travelers to reserve accommodations that best fit their budget and guests. When you contact us to pay your $99 deposit for Play Therapy on the High Seas, we will give you all the info to book your cruise with our special group rate! (the earlier you book the cruise, the better the discount you'll receive, so what are you waiting for?)
IMPORTANT: Payments to Norwegian for the cruise portion of the experience is completely separate from any and all payments/costs for Play Therapy on the High Seas. When you pay your $99 deposit to reserve your spot for Play Therapy on the High Seas, you will receive a special booking link to receive our group discount for your cruise. The earlier you book, the better discount you'll receive!  
Can I attend only part of the workshops and still receive continuing education credits for the workshops I attend?
You must be paid in full and attend all workshops for Play Therapy on the High Seas to earn 12 CEs. No partial credit will be given.
Can I use the 12 CEs toward my state license continuing education requirements?
The 12 CEs earned through Play Therapy on the High Seas are approved by the Association for Play Therapy for in-person continuing education for RPT/S credentials and renewals. Please read the Earning Continuing Education Credits section carefully and consult your regulatory board to determine course approval.
Can I start an installment plan?
Yes! When you click the button to arrange payment of your $99 deposit, ask to set up a payment plan for as little as $99 a month for Play Therapy on the High Seas.  The cruise also offers installment plans that can be set up with the agent.